Updated - August.17.23
What is Microstock? Why Sell Stock Photography?
The term microstock comes from micropayments for stock media. Photographers, videographers, musicians, and digital artists sell their content's usage rights through online marketplaces. These marketplaces share a percentage of the sale with the original artist.
Microstock started to gain popularity around 2006 when Getty Images acquired a marketplace called iStockPhoto. Today, there are tons of places to sell photos online! These marketplaces provide the easiest way to sell photos online and make money.
Getting Started, How to Sell Photos
Do you want to sell images on stock sites? It's a fun way to make some money. I've been a stock photographer for a few years now. Since I started, I've vastly improved my workflow and efficiency.
I thought it would be helpful to write a guide and teach you what I have learned. Shooting and uploading stock can look overwhelming, but it's not that hard to get started. You should see your first sale soon after following this. However, it takes time to build a comprehensive portfolio for a steady income.
Commercial vs. Editorial
Before you start selling, it's essential to know the difference between Editorial and Commercial regarding your photos and videos. All of your content will fit between these two types, and each stock marketplace treats these differently from one another.
Commercial - Photos/videos used to sell something. Example: images used on print products like flyers or online banner advertisements.
Editorial - Photos/videos used in news stories. Example: video clips you shot at a political protest in your city.
Equipment for producing and selling images
A common misconception is that you need the best and most expensive equipment to start shooting stock; this is inaccurate. Modern cell phones have great cameras, so it's possible that you already have what you need to get started right now! All stock marketplaces have different quality/size requirements, and I will mention smartphone-friendly agencies further in this guide.
When someone buys a stock image or video clip, they don't always need top-quality files from high-end cameras. High-end equipment does help you reach a wider audience by giving you larger image sizes and better video quality, but don't let that stop you from getting started. If you already have a DSLR or mirrorless camera, great!
You don't need a lot of other stuff besides a camera, computer, and internet service. What accessories you use will depend on your style of photography. A tripod would be handy, mainly if you shoot at night.
Many people use things like sliders, gimbals, or lightboxes. These are all great things to have, but I wouldn't recommend buying a bunch of stuff until you start seeing some profit from your work.
Best Digital Cameras for Stock Photography
Choosing the right camera can be a big decision if you are serious about microstock photography. Either a DSLR or mirrorless camera is the way to go. Manufacturers have started focusing more on mirrorless, but DSLRs are also great.
I prefer mirrorless for its smaller/lighter size because it fits my "on the go" style of photography. An older model DSLR could be great for an indoor studio and cost you less money than a mirrorless. Another DSLR advantage is that they have excellent battery life!
My mirrorless camera of choice is the FujiFilm XT-3, but I recommend going for the newer model FujiFilm XT-5. It's expensive at over 2k USD with a lens, but it's an excellent camera. It excels at shooting photos and videos; this was a significant deciding factor for me. If you want something more budget-friendly, check out the Lumix G100.
Creating an application, stock photo portfolio examples
Get started by browsing through your portfolio and finding 10 of your best photos. Use a variety of subject matter to show some diversity in your work. You will probably want to start by focusing on commercial photos instead of editorial.
Avoid using any images with visible brand logos or people's faces; this is something we will go over later. Save your favorite files into a folder for quick access. You will upload photos when applying to join the stock marketplaces/agencies.
Applying at stock marketplaces
Now that you have your best images saved, you need to start applying at the different online stock photo agencies. Some of them are easy to join, and they accept almost anyone. Others are harder and more strict about the quality or style of your work.
Apply to as many as you can. You will reach a wider audience by selling across every stock website. Every eyeball you get on your work will help you sell your images.
If you are asked during the application process if you want to go exclusive with that agency, do not accept that specific term and uncheck the box. It is much more profitable to upload across many websites compared to going exclusive and only uploading your content to one marketplace. The agencies will offer you a higher profit margin in exchange for only uploading to their website, do not do this.
Multi-marketplace upload tools are the best way to sell photos online
Get a tool to help your workflow; this is so important! It will make selling easier and increase your profits! The tools I've listed below allow you to upload to all of the major microstock marketplaces from one single interface, this is much more profitable than only uploading to a single marketplace.
Xpiks
Xpiks – This is one of the best freemium microstock upload tool. Note: this doesn't have a submit feature, only (s)FTP uploads. Xpiks is better for people who don't upload much and prefer to save money by doing the final submission process themselves.
I find that Xpiks has a better layout that feels more modern and easier to use than StockSubmitter. Note: after talking to the developers, they mentioned implementing a submit feature in a future release.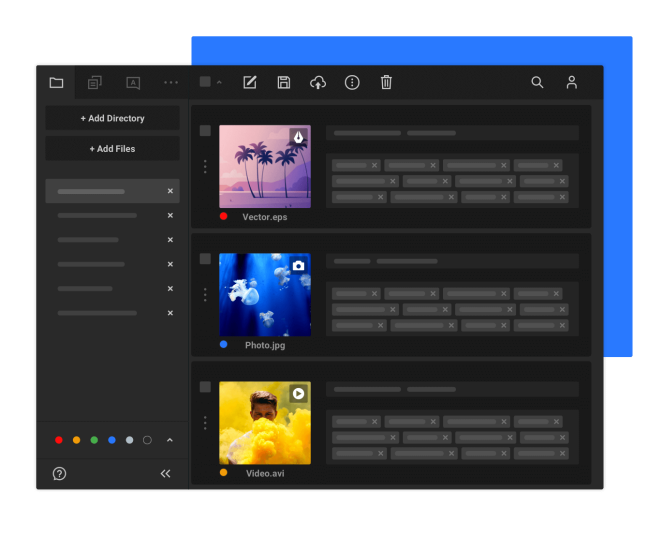 StockSubmitter / Microstock Plus
StockSubmitter/Microstock Plus – This is another one of the best paid microstock upload tools. It helps automate uploads AND submissions. The same company owns both tools. Stocksubmitter is the desktop software version, while Microstock Plus is the web-based cloud version.
I use their desktop version. I don't need their cloud storage service. I use iDrive for cloud storage instead because it's cheaper. The web version has a much more modern interface compared to the desktop version shown below: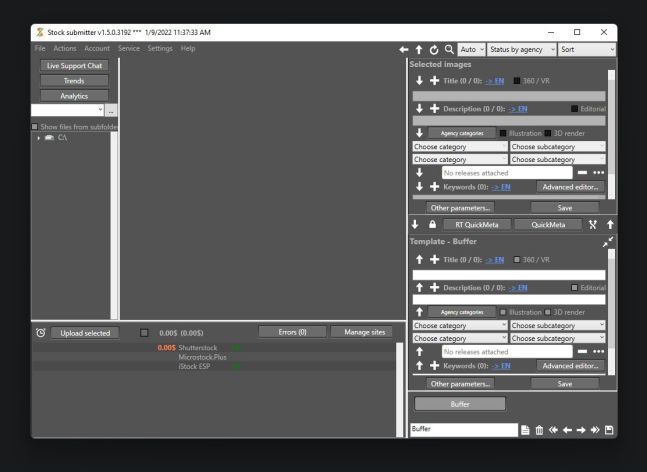 ImStocker Studio
ImStocker Studio is another great multi-market upload/submission automation tool. This one has the best value out of my top 3 favorite tools. Its premium version is more affordable than the others.
It does support submission automation for a few of the major marketplaces, but this feature isn't as robust as StockSubmitter. Check out my full ImStocker Studio Review for more information.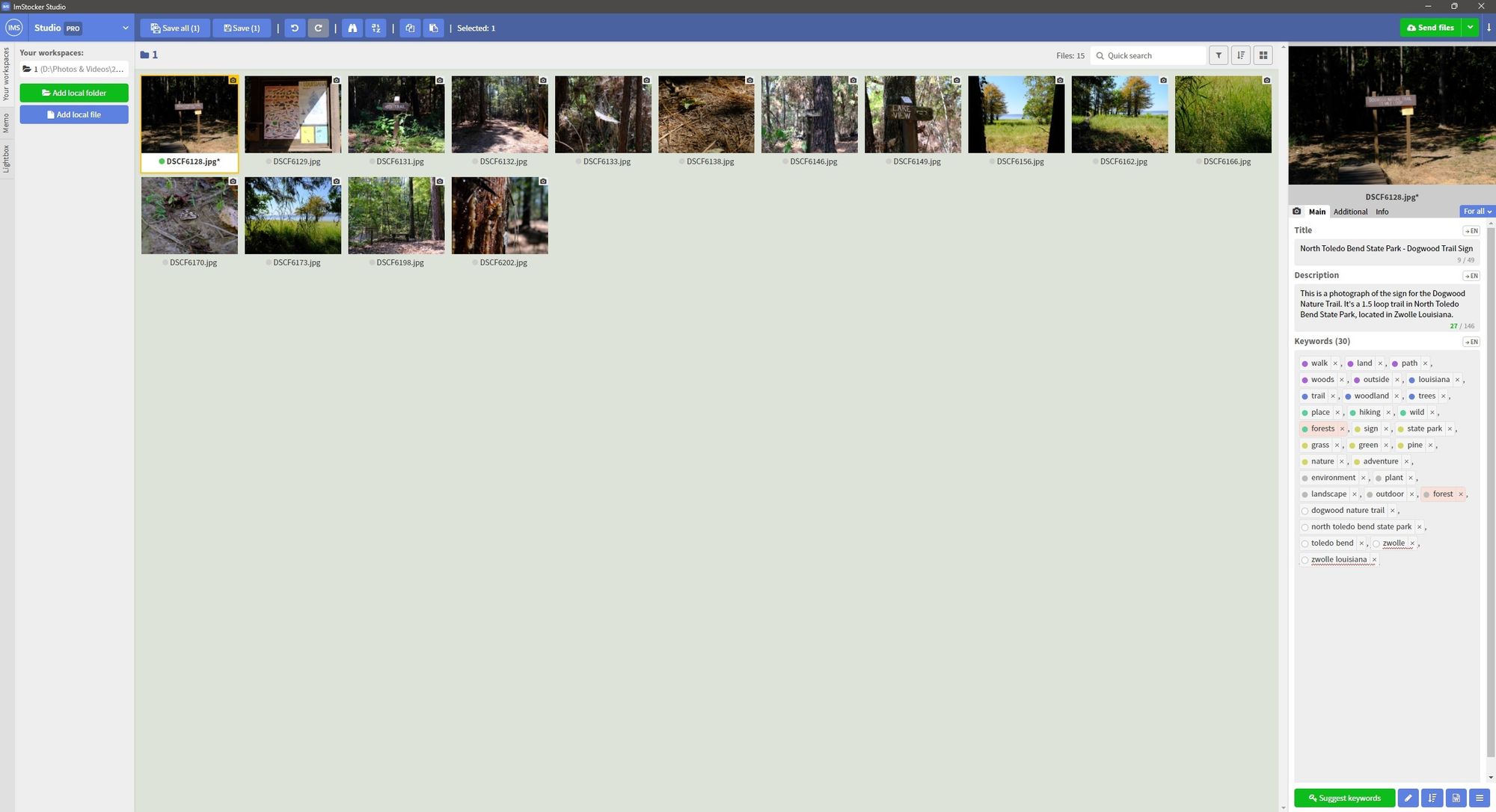 FlyingUpload
FlyingUpload breaks the mold of traditional microstock software by allowing you to process your media for print-on-demand marketplaces as well. It originally started as software for POD, but now it also includes support for Shutterstock and Adobe Stock, two of the largest stock photography marketplaces.
This is a great tool for photographers who like to focus on selling framed prints of their work, but also want to sell some usage rights as well. I wrote about FlyingUpload's expansion into microstock marketplaces back in May.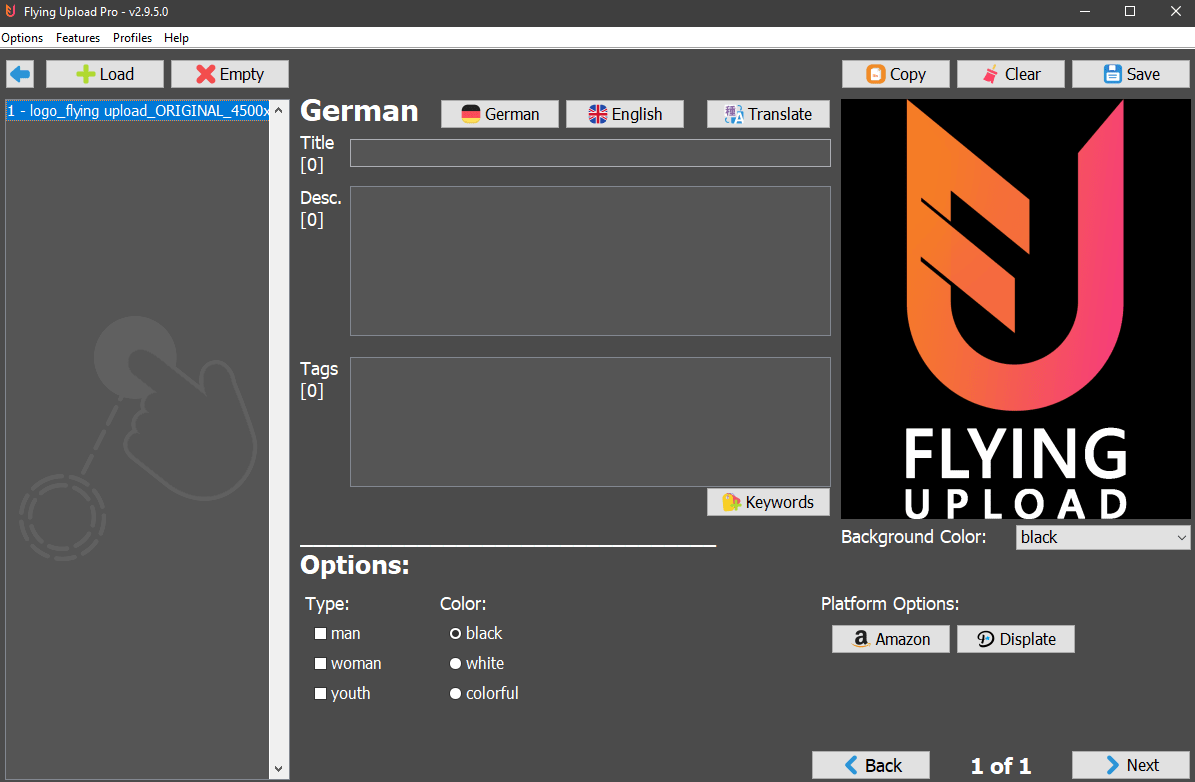 Microstock upload automation tools to AVOID
There are certain microstock tools that you should avoid for several reasons. These tools just aren't worth it when the alternatives are much better. I highly recommend using tools like Xpiks, ImStocker, and StockSubmitter instead.
Wirestock
Do not use Wirestock!
Wirestock takes a 15% cut of your total sales, while other tools charge a small flat fee instead. You will save a ton of money in the long run by avoiding Wirestock.
Charges a flat fee for submissions, other tools offer unlimited submissions for FREE.
They take your files and upload them under Wirestock's Adobe/ShutterStock/etc accounts instead of YOUR marketplace accounts. There are major drawbacks to this arrangement.
Long wait times for approval, Wirestock takes months to approve your files before they submit them to the marketplaces. This second layer of approvals is not needed and it's annoying.
Higher approval rates when you submit directly to the marketplaces. During my test, I had photos rejected by Wirestock, but the marketplaces had no issues with the photos when I submitted them directly. Microstock is a numbers game and you need to get as many files onto the marketplaces as possible.
Blackbox
Blackbox works in a similar way to Wirestock. You should not use any stock photography tool that takes a commission on your total sales! There are great tools out there that do not do this.
You are already paying a commission to the marketplaces, why pay a second commission to the tool providers as well? The profit per photograph sold is already very low in the microstock world, these added commissions are not worth it.
Other Useful Microstock Tools
This section is about keyword tools, image copyright infringement scanners, reverse image searchers, and other useful microstock tools! If you know of other useful tools, please contact me or drop them in the comment section at the end of this guide.
ShutterStock's Keyword Tool, Good Keywords Help You Sell Stock Photos Online
Learn to become efficient with your keywords. StockSubmitter and Xpiks have built-in tools for helping you quickly generate and sift through keywords. Another option is using ShutterStock's popular web-based keyword tool. You must be logged into your Shutterstock account to access it.
Try out all of them and find what works best for you. Use keyboard shortcuts like copy & paste (ctrl+c and ctrl+v) to increase your speed. Do not use unrelated keywords; this will hurt you.
Pixsy Copyright Infringement Scanner, Find your Photos Online
Copyright infringement is relatively common on the internet. The best tool that I've found to fight against image theft is Pixsy.
Their service crawls the internet and looks for people using your microstock media. You can see where your images are being used across the internet from their dashboard. They even have options to automate the legal processes against people who steal your stuff.
Google's Reverse Image Search
While Pixsy is a premium tool with a monthly fee, it does have a limited free tier. If you are looking for a free option, check out Google's Reverse Image Search. Click the little camera icon to upload a photo, and then Google will show you matches online.
Reverse image search is helpful because you can find out what your clients are doing with your pictures/videos after buying them from the microstock marketplaces. I took a cityscape shot of my hometown, and then I noticed that a local law firm was using the photo on their website.
My top 3 most profitable stock photo websites, best places to sell photos online
Adobe Stock - This is my favorite stock marketplace, it's also my most profitable. This is one of the best sites to sell licenses. Upload your images here!

Deposit Photos – Easy to use, quick uploading, and high acceptance rates. My second favorite place to sell stock.

Shutter Stock – One of the biggest marketplaces for selling stock photos. Definitely consider submitting your photos here.
Runners up, other stock photo sites to sell stock photography on
Most Photos – Clean design, easy and quick acceptance rates, based out of Sweden. I'm new to this agency but I like them. Low traffic compared to the big players like Adobe but still worth a look.

Pond5 – From what I've read online, video content does well here. I haven't sold many photos on Pond5 but I do plan on uploading more videos here.

Yay Images – Smaller agency, just started working with this one.

Dreamstime – Old school agency that's been around for a long time. Sold my first photo here.
SmartPhone photo focused stock places to sell photos online
These stock agencies are more focused on the mobile phone photography community. I don't have a lot of experience with these but wanted to drop these Android app links for those interested. I believe these are the three biggest. As I said before, you don't need an expensive camera to start selling stock photos.
[Note] EyeEm has filed for bankruptcy. Their website is still up, but I'm not sure about the future of the company. I would avoid this one for now.
Stock Photography Communities
If you are looking to become part of the microstock community, there are a few stock photography websites available to connect with other contributors. Talk to other stock photo contributors in the photography business, they can help you earn money with your digital photos.
Reddit's r/stockphotography
https://www.reddit.com/r/stockphotography/
This Reddit community has 1.8k members. This is the biggest microstock community within Reddit.
Microstock Group Forum
https://www.microstockgroup.com/
This is an old-school SMF forum with 48k members. This is the biggest and most active community that I've found on the web.
Alamy Forum
The Alamy forum is powered by Invision and has 11k members. It feels a bit more modern than Microstock Group, but not as modern as Reddit's r/stockphotography.
CanStockPhoto Forum
https://www.canstockphoto.com/forums.php
CanStockPhoto has a very basic forum. It's been around for a while but it doesn't seem to be very active. It could be worth joining if you contribute a lot of media to CanStockPhoto.
DP Challenge Forum's Stock Photography Section
https://www.dpchallenge.com/forum.php
DP Challenge is a popular digital photography competitive contest site. Their forum has a section specifically on the subject of microstock.
Dreamstime Forum
https://www.dreamstime.com/boards
Dreamstime is one of the oldest marketplaces. Their forum is fairly basic but it's a good source of information.
19 tips that will help you sell your photos online
There are a few smartphone apps that allow you to set a solid color across your entire screen. You can use these to introduce artificial colored light into your images or videos. The one I use on Android is called Lightbox.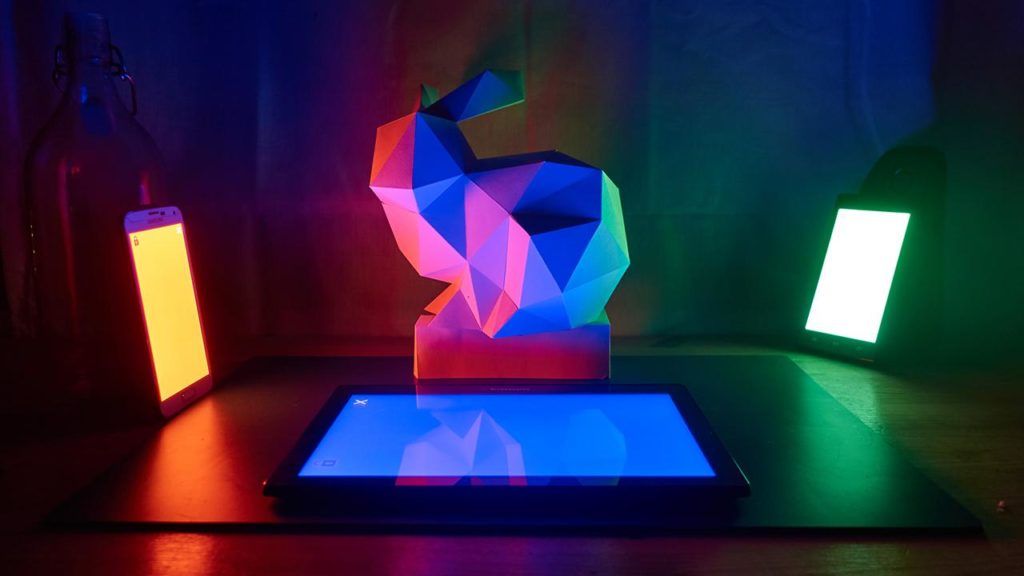 ShutterStock is strict about how you submit editorial content, be sure to read their requirements here. AdobeStock won't even let you submit editorial content until after you sell 100 downloads of commercial content.
Remember that commercial photos/videos cannot contain logos, trademarks, or copyrighted content. All stock marketplaces are very strict with this rule. Before submitting it, you can always blur out or photoshop any visible logos in your content.
If you don't have the hard-drive space for your microstock media, I wrote a blog post here that explains how to get over 200 gigs of free cloud storage space.
If you take commercial photographs or videos of people, all stock agencies will require you to have your model sign a release form. These contracts will need to be uploaded along with the media to each marketplace.
If you need models for your photos/videos, offer to pay them a flat fee or percentage of the sales for content featuring them. Another option is friends or family who just want to help you out for free; you could offer them free portraits for their contribution.
Photo selling is a numbers game. The more you upload, the more sales you will make. Huge portfolios with thousands of images and videos will make more money than small portfolios with only a few images. Upload, upload, upload!
When you first start, you will notice that some of your content gets denied after submitting it for review. It's essential to read each marketplace's reasons for WHY it was denied; that way, you can fix it and re-upload. It also helps you avoid the same mistakes in the future.
Keep a text file in the cloud for making notes on your stock work. I use Google Docs and Grammarly. Evernote and OneNote are also good options. This will help you keep track of things. It's hard to remember everything without making notes to reference later. Example Note: Signed up at StockABC marketplace, come back later to finish setting up my user profile.
Do not use film grain effects in your photos or videos. Most of the marketplaces will reject this. When they tell you why it was rejected, typically it mentions "noise".
Keep tabs on the "best selling" pages of the individual marketplaces. This will help you get a good idea of what types of photos or videos are the most profitable. At the same time, remember that unique images with little to no competition often do great as well.
Sign up for the email newsletters with all agencies. They will keep you updated on significant changes to their websites, events, photo/video competitions, in-demand content, and they will alert you when someone buys your content.
Create a custom stock photography news feed with something like feedly.com, follow a collection of stock photography sites, this will help you keep track of industry news.
Try to bring your camera with you everywhere. You never know when a good photo situation will arise. Eventually, you will notice things in everyday life that you can shoot and sell.
Don't upload the same photo of your pet dog 20 times. Use the process of elimination to find the best photographs of your dog. Upload high-quality photos.
Put yourself in the shoes of an advertiser. If you worked for a coffee company and wanted to make a magazine ad for the brand, what kind of coffee photo would you buy?
Experiment with weird stock photos. Unique photos will stand out from the competition.
Consider selling prints as well. If you process your photos for microstock, the files are now ready to be uploaded to print-on-demand marketplaces as well. Double up and sell pictures that are both physical and digital products. For more ways to make money selling your photos, check out my guide to selling photos online.
Read some stock photography books!
The End
Thanks for reading my guide on selling stock photos! If you have any tips or stock tool recommendations that you would like to add, drop them in the comments below!