These are some of the top-selling stock photography books on Amazon. They are available as physical books, audiobooks, and e-reader downloads. With these books, you can learn everything you need to know to create a microstock photography business and start making money selling photos online. If books aren't your thing, you can save money by reading my Free Detailed Guide on Selling Stock Photos on my blog.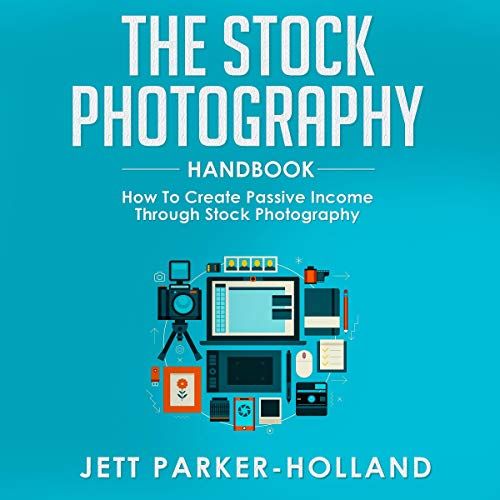 The Stock Photography Handbook: How to Create Passive Income Through Stock Photography
Published: May 23, 2019
Author: Jett M Parker-Holland
Do you want to make money when you're not at work? When you're asleep, travelling, or doing whatever you want? Do you have a passion for photography and the creative? If the answer to any of these is "yes" then this audiobook is for you, and now is the time to start supplementing your earnings through passive income with stock photography.
The Stock Photography Handbook is a no-nonsense guide to give you the information that you need to start selling stock photography today!
---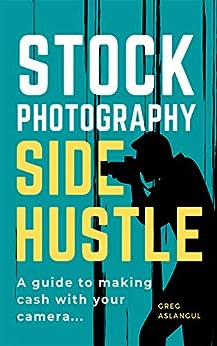 Stock Photography Side Hustle: A guide to making cash with your camera
Published: June 11, 2020
Author:  Greg Aslangul
Written by a 20 year veteran of the stock photography industry, this book provides some essential practical tips for those considering quitting their jobs and launching a career in photography. This is a concise and brutally honest starter guide for hobbyist or semi-pro photographers with some actionable tips on how to make some extra cash from selling stock photos.
---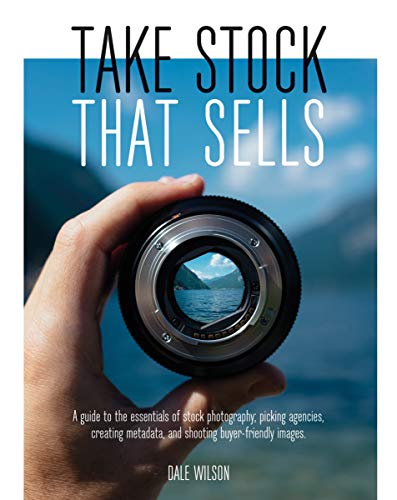 Take Stock Photography That Sells: Earn a living doing what you love
Published: April 18, 2019
Author: Dale Wilson
Web-based stock photography has become one of the biggest income streams for photographers around the world, and has democratised the process, making it easy for just about anyone to sign up and sell their work. Not all photographers, however, can navigate the terminology, let alone understand that keywording will have more effect on their sales than the quality of the photo itself. This book will break anyone into that world:

See why some photos do better than others in the stock-image market
Discover how to write metadata that will sell photos electronically
---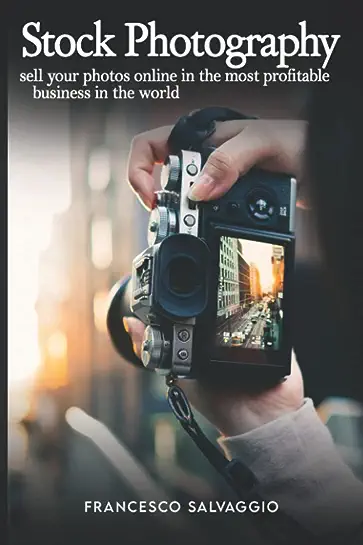 STOCK PHOTOGRAPHY: Sell your photos online in the most profitable business in the world
Published: December 14, 2021
Author: Francesco Salvaggio
Hi, my name is Francesco Salvaggio and I am an advertising and travel photographer, I work full time for an american agency ( GettyImages ) since 2007 . Since the beginning I have sold more than half a million photos on line that have been used on newspapers, magazine, book, online and in many billboards.

I am currently one of the best-selling photographers in Europe in the world of stock photography.

This world is called Stock Photography, and it is an incredible business, which will allow you to be able to sell your digital photos to customers all over the planet at modest prices and for commercial use. You will be able to make money from your photos in a very easy way, avoiding to deal directly with customers.
---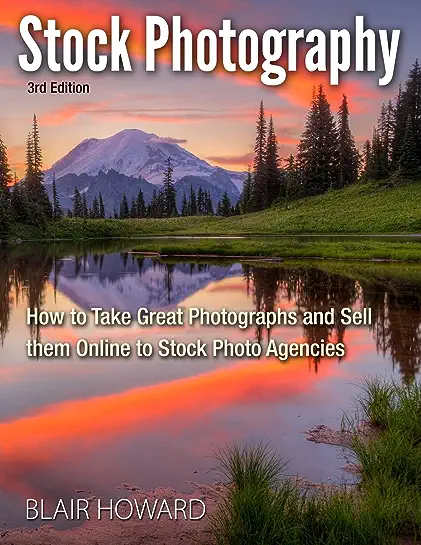 Stock Photography - 3rd Edition
Release Date: May 24, 2014
Author: Blair Howard
Welcome to the 3rd Edition of Stock Photography. The book has been substantially updated and compressed, which means we have been able to lower the price. The book now contains new photographs, and a lot more of them, plus an expanded chapter containing in-depth information on how to prep images and get them ready for submission to the stock photo agencies and, most important, how to avoid the dreaded rejections we all get from the reviewers at those agencies. I have sold thousands of photographs online through stock photo agencies, and to the national and international media using the techniques described in this book. I'm going to show you how to use those techniques to take better photographs than you ever thought possible.