Xpiks Review, My Favorite Microstock Tool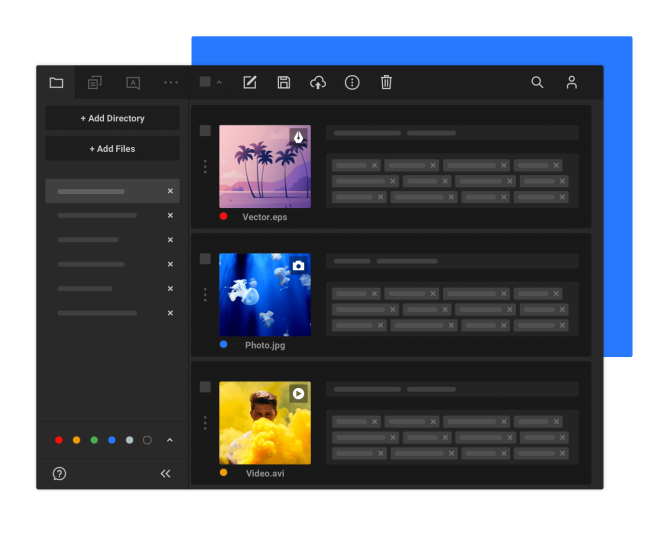 I've tried all the microstock tools available, and Xpiks is my favorite. The primary benefit of using a tool like Xpiks is that it allows you to tag, title, describe, and upload your microstock media to all the marketplaces from one interface. People new to microstock sometimes make the mistake of uploading to only one marketplace; this limits your profit potential because your customer base is much smaller.
Price & Value
Every microstock tool has pros and cons, but nothing on the market is as well-rounded as Xpiks. The free tier is great for most users, but the power users who have been in the microstock game for a while would appreciate the advanced features in the higher tier subscriptions. The value is hard to beat at a $35 one-time payment for the pro version. 
Interface
The interface of Xpiks is better than some of the older microstock tools that have been around for ages. Being one of the newer kids on the block, Xpiks shines when it comes to ease of use with its modern layout. If you are serious about microstock, nothing else compares.
Features
These are only some of the features available. As Xpiks gets relatively frequent updates, the tool is becoming more valuable. It has come a long way since it first came out, and I'm impressed with how it has grown.
Support – Email support is available from within the software. During my test, I found that support was quick and helpful. Free users can use a Google Group for community-based support.
Background Upload – You can upload files to the marketplaces while simultaneously working on other files' tags, titles, and descriptions. Free users must wait for the uploads to finish before they can continue editing.
Color Tags – Quick and simple way to organize media based on color coding. Free users can still use color tagging but cannot filter them as pro users can.
Upload History (Pro) – Users can view their history of uploads to the marketplaces and automatically skip files that have already been previously uploaded.
Settings Sync (Pro) – If you process microstock across multiple devices, you can sync your settings across each one. If you make changes in the future, Xpiks will sync those changes.
MetaData CSV Sync (Pro) – This is useful if you have your metadata work done in CSV files. Some keywording services work via CSV files, and you can import their work into Xpiks.
Additional File Formats (Pro) – Adds the ability to work with PNG, TIFF, and SVG file formats inside of Xpiks. 
Auto Keywording (Pro+) – Automatically generates keywords for your media. I find this to be extremely useful. It isn't always perfect, so I go through the generated list and delete/add a few keywords after.
Model Release (Pro+) – This is great for microstock contributors who use models in their photos. It helps you manage your release contracts contract. It uses the Shutterstock template, but other marketplaces also accept the Shutterstock release.
Rank Tracking (Pro+) – Another handy feature will help you make more money by giving you data on which of your files are doing well on the marketplaces. This way, you know what kind of content to produce more of.
Keyword Teamwork (Pro+) – This allows you to import/export Xpiks keywords so that you can hire freelancers to do your keywording. It generates low res thumbnails, and you don't have to give your original files to the freelancers.
Advertisement