Flying Research - Free Trial Through February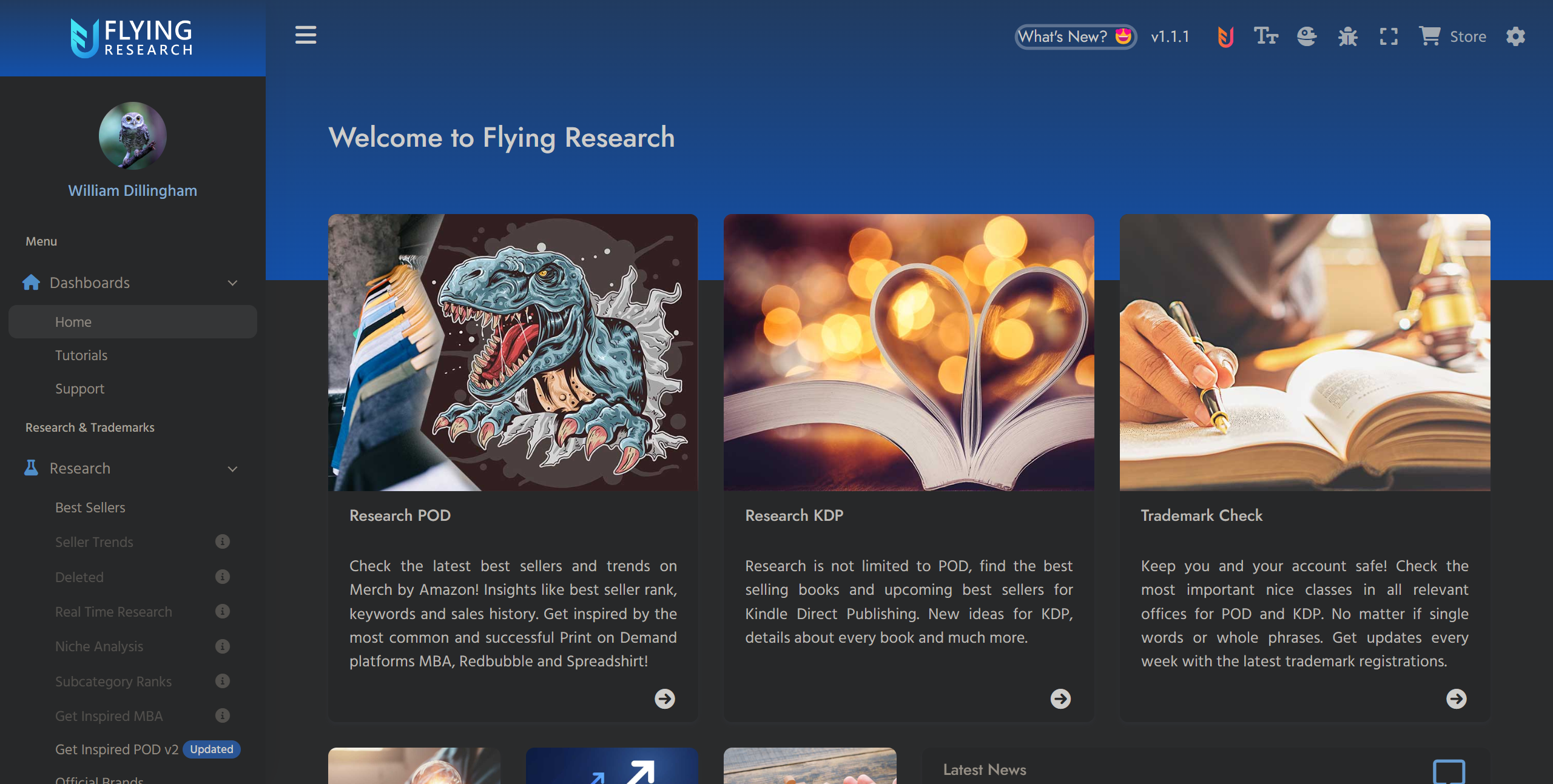 One of the more advanced print-on-demand automation/research tools out there is offering completely free use of their research tool through February. Flying Research introduced this deal ahead of their upcoming official release in early March. I've been using Flying Upload to automate my RedBubble workflow and I have to say that I'm impressed.
FlyingResearch/FlyingUpload support is great!
After encountering a bug that stopped the automation script in the middle of its operation, I reached out to the creators via their official Discord channel. They promptly replied with a suggestion to turn the automation speed down from its highest setting to the medium setting. After making this small change, their software worked flawlessly.
Automating Your Print-on-Demand Work!
Next I plan on using Flying Upload for all of the other POD marketplaces because I've already created all my image titles, descriptions, and keywords for Redbubble. After doing the hard part, Flying Upload makes it easy to replicate all the work I've already done for one marketplace across all of the others.
Why only upload your work to 1 marketplace when you can upload it to 13 marketplaces? Automation can be used to increase your passive income while simultaneously giving you more free time.
Upload to 13 marketplaces from ONE interface!
while stepping away from your computer :)
Amazon Merch
Redbubble
Spreadshirt
Teepublic
Society6
Teespring
Zazzle
Displate
Printful
Printify
Shirtee
FineArtAmerica
Tostadora
Nice Freemium Plan
While their research tool is free through February, their upload tool gives you 150 free uploads per month! This is more than enough for artists with small portfolios. If that isn't enough for you, their paid plans are reasonably priced. Overall, Flying Research/Flying Upload is a great way to start making money with your art!
Advertisement